Testimonials
Read what our clients have to say about South Paws Veterinary and Surgical Specialists! If you would like to add a testimonial to this page, please call us at 985-809-1590.
An update on Vegas Haas, as you can see he is way too spoiled, he is always getting the utmost attention, but he is doing great! He wants to be back to himself but he is still being confined. Other than that, Thank you all so much for taking care of him, it is wonderful not to have to worry about the care.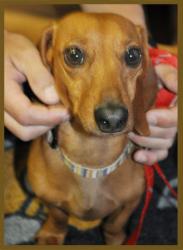 —Vegas Hass
Thank you all for taking such great care of our lab Gracie. She had a TPLO on Thursday April 29th.. Everybody was very kind and gentle to our sweet girl and kept us informed of how she was doing. We will see you guys soon.. Love Gracie's Family
Thanks guys again for the great care of Gracie... She is now doing great.. She is free, loving her walks and swimming...We will always remember everything that you did to put her back together for us...Have a Happy 4th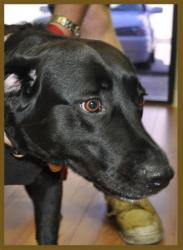 —Love the McDonalds
Dear Dr. Hancock,
Thank you for your caring, your skill, your compassion, and your wonderful "pet-side" manner!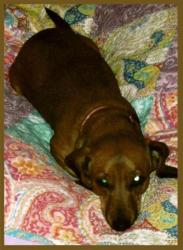 —TJ & Patsy Bevon
As soon as I walked in this place, with its all new floors and expensive couches, I thought I was about to be royally jacked up by the price of the operation my dog needed. I felt for sure I'd be making the payments on that big, soft couch for the next few years. Turns out, however, that this particular surgeon is the best I've ever interacted with, he has a better bedside manner than the human surgeons I work with! Also, the price was totally moderate, I feel like I'm getting a bargain because I truly believe that they'll take wonderful care of my puppy Esteban. I was comfortable within 5 minutes of being there, and more importantly, confident that these guys are the pros I needed. Anyway, they're now my surgeons for life should any other illness befall my sweet pups! By the way, I drove 2 hours to get there, and I would drive 20 hours if I needed to now, because I feel like this place is more than worth it.
Thank ya'll so much for helping us with Esteban, we're blessed that ya'll are so wonderful.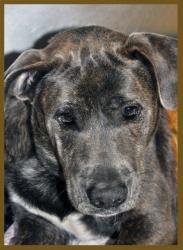 —Matthew Addison
Dear Dr. Hancock & South Paws Staff,

"We are so grateful for the excellent care you gave Riley. Every staff member we encountered at South Paws treated us with patience and compassion. I wish I could remember each one's name so I could thank them individually. I was so scared when I heard Riley was hit by a car. It meant the world to me that you stayed open late so I could drive across the Lake and see him before we left him in your care. I was so relieved to see that he was not in any pain and that you were going to be able to restore his mobility. I really felt you all went above and beyond any expectations we had. Thank you!"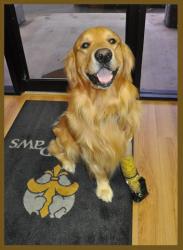 —Ginesse & John Barrett